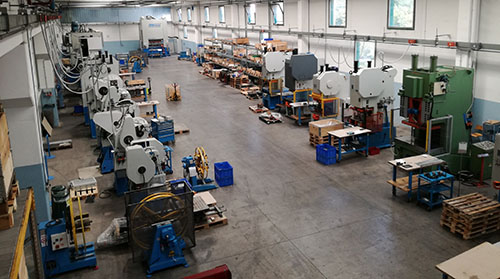 Stamping
Department
and
Warehouse
We are specialised in the construction and production of items realised with many kind of moulds. The most important are:
pilot moulds
drawing moulds
shearing moulds
trimming moulds
bending moulds
step moulds and multiple operation moulds
programmable cycle  moulds and transfer moulds
Thanks to the certificates obtained during the development and growth of the company we are able to grant our customer accurate control of every process with certified procedures.
We can work with: steel, stainless steel, aluminium, titanium, copper, brass, zinc and iron.