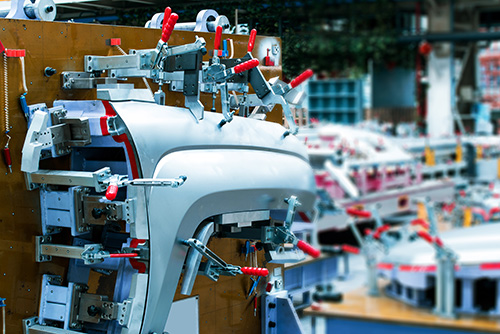 Assembly
Department
Mario Fernando Group Srl developed an internal assembly department, in order to manage and satisfy customers' requirements and supply pre-assembled items too.
All the procedures are carried out by a highly specialised staff through the use of many machines ( electric or manual screwdriver, ultrasonic welders, resistance welders,  linear vibration welder, etc.) or manually in order to perform all the particular processes that cannot be automatically executed.
On the basis of customer's requirements the finished items can be composed by parts stamped in our plant or assembled with purchased parts (bushes, bearings, electronic components) according to the customer's needs. The finished product is submitted to a final qualitative control before being packaged and delivered to the customer.